Overvolt AM900 Carbon
When the design team of Lapierre set about developing their latest e-mountainbike, they were adamant: no compromises. With this radical approach they created an unique frame with a split downtube in carbon.
The Overvolt AM has been developed with help from 10-time downhill world champ Nicolas Vouilloz. All the heavy stuff had to be positioned as low and central as possible in the frame to make the bike more dynamic. The end result is a radical new design that stacks the battery on top of the motor. In order to achieve that, something unique had to be done: the downtube had to be split into two, so that it could run around the battery and the motor.
Lapierre is a French brand based in Dijon, and they're right at the fore of pedal assisted bike technology. You might have heard how e-bikes are great for the elderly or the infirm, and that no 'serious' mountain biker would like to be seen on one. Lapierre's latest e-bike tells a different tale: the Overvolt AM800 has been designed to be ridden against the clock and not simply by clock-watchers.
The French bike-brand took a radical, new approach with a carbon lay-up to create a wholly unique frame, as a bike's centre of gravity is a decisive parameter on how it handles. They were able to split the downtube and house the battery between the two sides, essentially directly above the motor. The battery is removable, but can also be charged while on the bike.


The geometry is bang on point, allowing the bike to hurl confidently down trails with composure and great suspension.
According to Lapierre's engineers, the only way to design the frame like this was to build it in carbon. Carbon helps to reduce weight, the 3.4kg chassis being 600g lighter than the old aluminium design. But weight saving wasn't the focus here; the goal was a stiffer and stronger frame design that could accommodate the new battery position.
source: design-innovation-award.com
Nomad gitaar
Designer Orit Dolev presents the Nomad, a digital instrument. She knows the pain of dragging a guitar around on her trips. Based on that, she started questioning how one can improve the global music culture through design.
The wooden neck of the Nomad creates a familiar feel, while the minimalistic form enables artists to take their musical instrument anywhere they go. the pressure sensitive frets and flexible rubber strings preserve a traditional playing experience.
Futurecraft 4D sneaker
Adidas is now pioneering the use of digital light synthesis, a process which involves shaping programmable resin midsoles with light and oxygen. the sports technology giant has partnered with silicon valley-based tech company CARBON, who work to revolutionize product creation through molecular science. Together, the duo are bringing sports manufacturing into a new dimension, that will eventually allow the duo to mould each resin sole perfectly tailored to the needs of every individual wearer.
Citroën HY eerbetoon
A tribute to designer Flaminio Bertoni and his Citroën HY unveiled exactly 70 years ago. This is a complete car kit developed on the Citroën Jumper chassis by David Obendorfer and will be produced by FC Automobili, using artisanal methods, as a limited series of 70 units in Italy. With the design David did not intend to copy the forms of the original model, but rather aimed to capture the soul of the iconic vehicle.
Access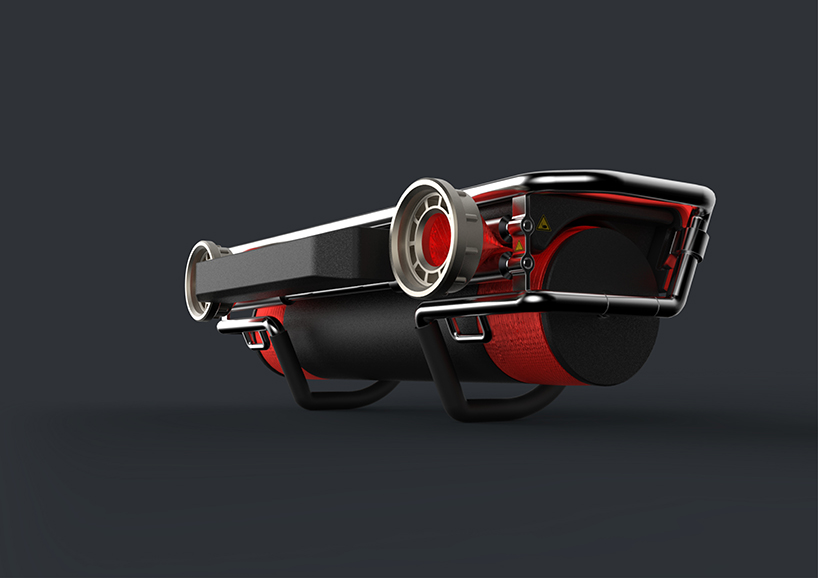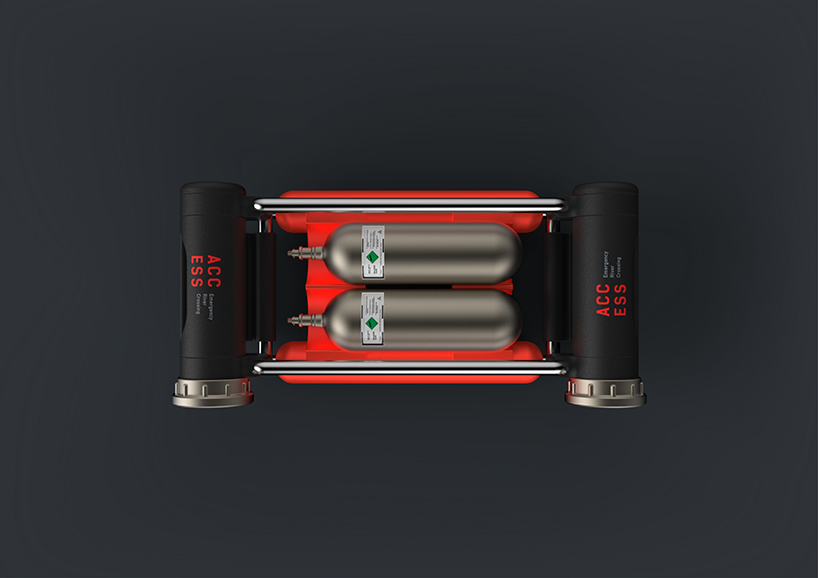 Industrial designer Simeon Ortmüller developed 'ACCESS', an emergency river-crossing bridge. Not only is the product easily transportable, the mechanism is practical in rural areas lacking infrastructure. Its ability to adjusts to various environments spares critical time.
Artu
When it comes to stools, wood and metal are the most common material selections. The Artu stool combines exactly those materials in a new way. Designer Alexander Zhukovsky used folded sheet metal in stark white that meets natural wood. Each material plays an integral part of both the leg and seat sections.
Nasa Space Fabrics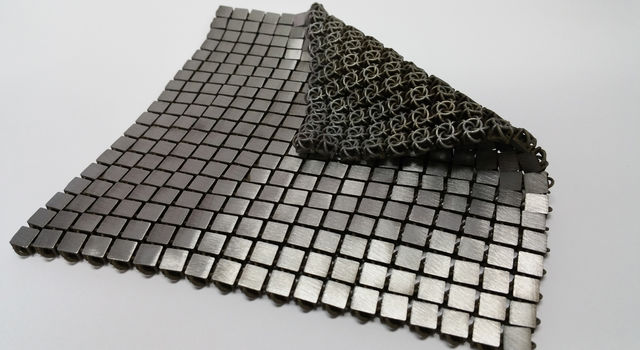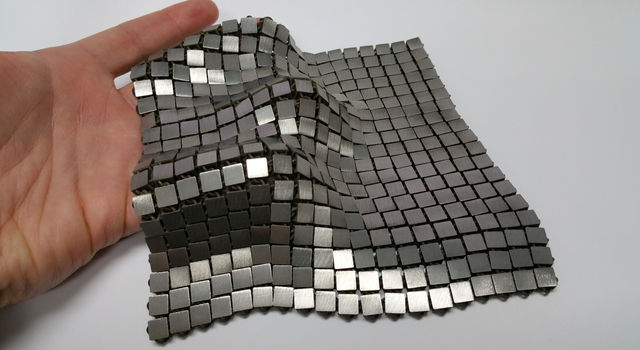 Raul Polit Casillas grew up around fabrics. His mother is a fashion designer in Spain, and, at a young age, he was intrigued by how materials are used for design. Now, as a systems engineer at NASA's Jet Propulsion Laboratory in Pasadena, California, he is still very much in the world of textiles.


The fabrics that he develops now could potentially be useful for large antennas and other deployable devices, because the material is foldable and its shape can change quickly. The fabrics could also eventually be used to shield a spacecraft from meteorites or for astronaut spacesuits.


The space fabrics have four essential functions: reflectivity, passive heat management, foldability and tensile strength. One side of the fabric reflects light, while the other absorbs it, acting as a means of thermal control. It can fold in many different ways and adapt to shapes while still being able to sustain the force of pulling on it.


read more at nasa.gov
Shoetopia
Zuzanna Gronowicz and Barbara Motylinska developed 3d printed shoes as part of their graduation project at the Acadamy of Fine Arts in Warsaw. Normal modern shoes are made up of foam and other synthetic materials. These printed shoes are biodegradable and are a way to manufacture customized shoes quickly.
Amphi Wok
Do you love induction cooking, but miss cooking with your wok? Amphi Wok by designer Kim Myung Nyun might be the answer. Thanks to its cleverly designed drop-style hob, the design makes it possible to use this traditional cooking pan with induction. Unlike other wok induction designs, its many layers make it a versatile chef's tool that can accommodate almost any size wok.